Successful final conference of the SALTSA project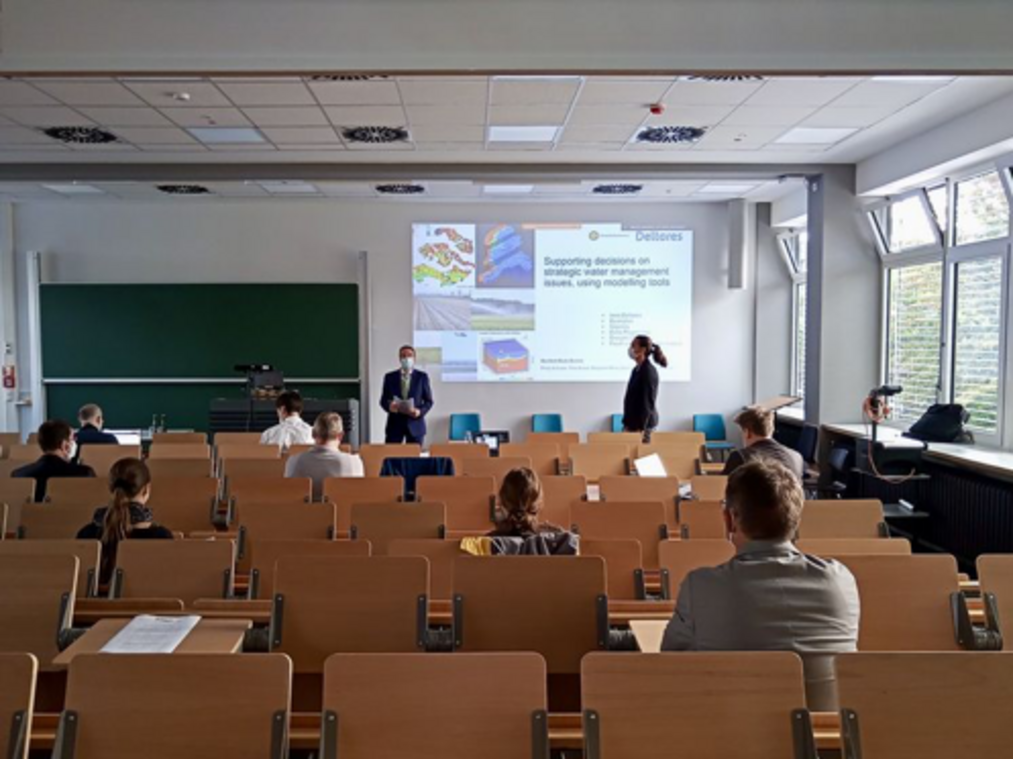 On September 17th, 2021 the final conference of the project "SALTSA: Groundwater salinization by rising sea levels as a social challenge - the example of Northwest Germany" took place. SALTSA is an inter- and transdisciplinary project in which a synthesis of social perceptions and challenges with hydrogeological modeling was carried out. In addition, 15 experts from 14 institutions and authorities involved in water management were involved in the project.
The focus of the event was the presentation of the project results. For example, it was shown that the perception and awareness of the problem of groundwater salinization and the processes that caused it has increased among most of the participating actors during the course of the project. The results of the hydrogeological modeling suggest that the rise in sea level and the change in drainage levels in particular will have a strong impact on the future situation of salinization. Future issues mainly relate to modern, dynamic and holistic water management.
The conference was rounded off by two further program items. Gualbert Oude Essink, Dutch expert on groundwater systems (Deltares), gave a keynote on the topic "Supporting decisions on strategic water management issues of stakeholders using modeling tools: on some dutch cases". In addition to vivid examples from the work of Deltares, a national Dutch institute with the aim of effective and timely climate change adaptation and direct integration into the national political system, he presented models and possible adaptation strategies for the Dutch region of Zeeland with regard to groundwater salinization. The conference ended with a lively panel discussion. Uwe Sütering (OOWV), Jörg Elbracht (LBEG) and Godehard Hennies (Wasserverbandstag) gave keynote speeches on the subject of "Groundwater salinization at the North Sea coast - what is the current status? What are the needs regarding knowledge and action?".
The SALTSA final conference took place in a corona-compliant hybrid format. The actors who worked closely with the project team over the course of the project were invited to be present. At the same time, the conference was broadcast digitally and 38 interested listeners from science and practice took part online.